Collaborative partnerships are critical to our work.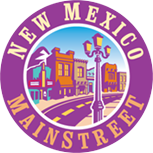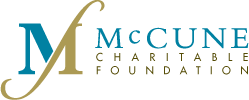 A strong founding partnership with the New Mexico MainStreet Program of the state's Economic Development Department has allowed the Alliance to tap into an existing network of 48 local community development organizations in 30 counties across New Mexico and to leverage the technical assistance of 10 contracted professionals with skills in organizational development, business development, marketing and promotions, urban and architectural design, and historic preservation.
Fundamental to the success of the New Mexico Resiliency Alliance has been a sound collaboration with the McCune Charitable Foundation, who has given increasing contributions annually and identified the organization as a statewide partner in advancing rural development in New Mexico.


The Nusenda Foundation generously awarded a Community Rewards grant to the New Mexico Resiliency Alliance in 2016 in support of the Resilient Communities Fund, contributing to our efforts to expand the program and deepen our impact in New Mexico's rural and underserved communities.
In partnership with the New Mexico Chapter of the American Planning Association, the New Mexico Resiliency Alliance was able to make two small grant awards for "Healthy Community Design" in 2017 to projects that incorporate public health and planning collaborations, enhance physical infrastructure, and include land use/community development planning and elements that improve health outcomes of residents.